How to Use Google Slides for 5 Day Hot Leads Challenge?
If you have any kind of presentation to do, you might think of using PowerPoint.
You certainly can use that or any number of tools out there but today we'll talk about using Google Slides.
Google Slides is an online slide or presentation document editor.
You can use it to create pretty much any kind of slides you need all from your browser.
The cool thing about Google Slides is that the document is saved online and you can view or edit it from any computer in any browser.
Where to start
Let's start with the baics.
To create a new Google Slide document, you can do it in different ways, but since I user Gmail, I like to start from there.
In your gmail screen, you'll see a icon with 9 little dots. Click that.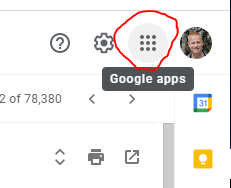 This will open up the list of all the Google Apps. Choose Drive and click on it.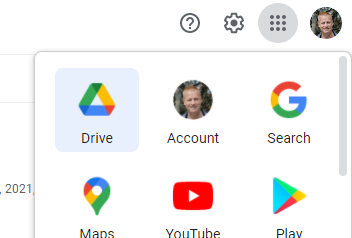 A new tab will open with your Google Drive folder and document list.
You can then click the + New button and select Google Slide or create a new folder to contain your slide documents.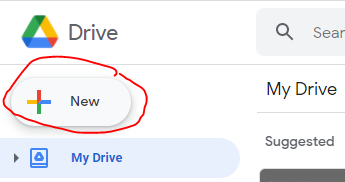 If you choose to create a new folder, select and click on the + Folder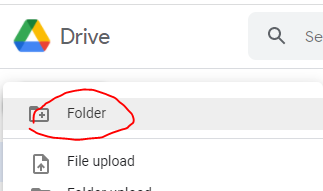 Which will open the New folder creation popup.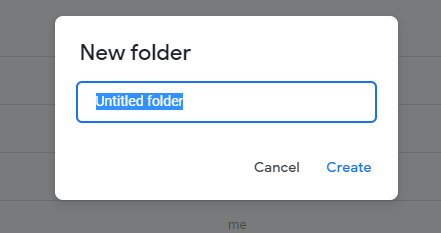 Where you can give it a name and click the Create button after which you need to double click the folder to enter it

Create your Google Slide document
A Google Slide document is just slides presentation document.
You create it by clicking the + New button and choosing Google Slide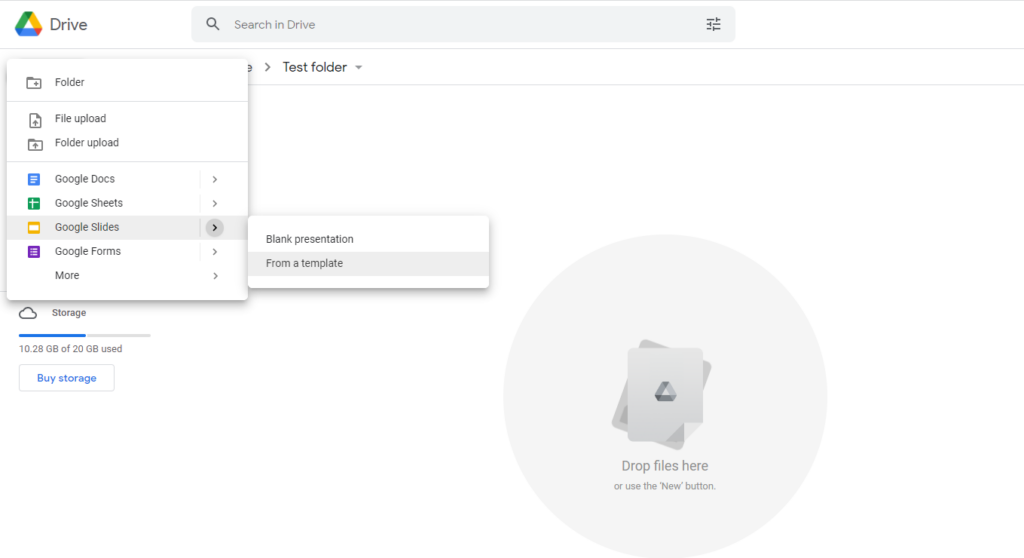 You can even start from a template which opens a new tab like this: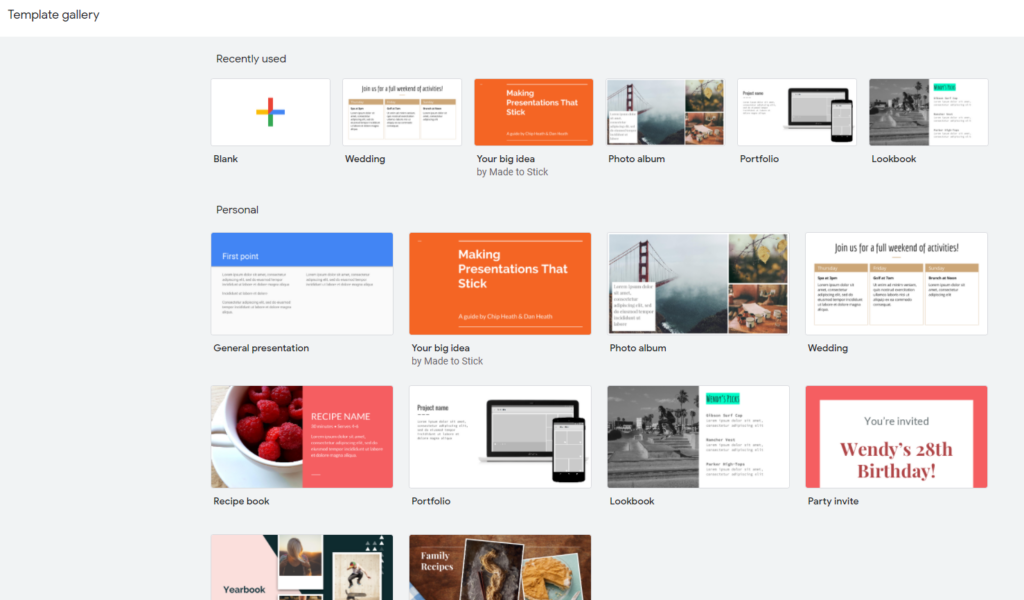 After choosing a template (just click on it), you'll be shown a pre-filled presentation with existing text and pages.
You can (and will want to) of course edit it all and put your own text in it.
How did I use it for my Hot Leads 5 day challenge?
Of course, you can do quite a lot with Google Slides but I kept it to basics for me.
First, I created a document for each day of my challenge.
Even though people in the challenge are likely to have seen day 1 or day 2 when they are attending day 3, you still want to make it a complete presentation
This means having the same, or generaly the same, sections.
Obviously, the content will be different and you can make some section shorter on future days, but you should stlll make sure to have all the sections.
Here's what I typically do in terms of sections.
Title slide
Agenda
Slide per agenda item
A typical Agenda for me looks like this:
What is the X about
Who is the X for?
My promise to you.
Who is Jean-Serge?
Content
Conclusion

Your task for today

About tomorrow
The last 2 items are specific to challenges and help the attendeeds to participate and get some small wins as they go.
The introduction
Of course, you want to make sure that people know what this is about.
You do not want to leave it up to their interpretation of the ad they saw, the opt in page that used or the Facebook group cover photo for example.
You need to clearly explain what it's about and what's in it for them.
Then you need to promise them what they will get from attending.
You then need to talk about who you are and why they should listen.
Finally you talk about the topic and conclude with a summary of what was covered.
This is all very standard english of course but it's important to do those in every presentation.
As mentioned, you might talk less about yourself in day 2 or later than in day 1, but you still need to cover it a bit since you might have people joining in on day 2 or later.
The Content
As for the content in your slides, in a 5 day challenge, you need to make sure it's super simple to understand.
Remember, your attendees are there for just a little bit of time every day.
You can't talk for 8 hours about the day's tasks or topic.
Well, I guess you could if that's what was expected but normally, a Facebook 5 day challenge is about an hour to talk about the topic of the day.
In that hour, you also need to talk about what they must do for that day's "homework" which needs to be super simple and easy for them to do.
Conclusion
I know this blog post and episode is a little off topic.
Hopefully you still got some value from it and learned a little bit more about hosting a challenge and the tools you can use.
Personally, I'll be using Google Slides more and more as time goes on.
I mean, I like free and who doesn't, right?
Anyway, watch the video as I show exactly how to do the steps we talked about here.
Don't forget to share with your friends using the social icon, I'd really appreciate it!