How to use aWeber to Setup an Ask Campaign?
Did you know you could create an Ask Campaign with aWeber only?
That's right, you don't need to have any other tools to do that, you can do it right in aWeber!
Last week, I showed you how to do it with Click Funnels and use aWeber for the email portion.
I then found that I wasn't able to send the question data to aWeber which might just be me that couldn't figure it out.
Anyway… I looked into using only aWeber for it and am happy to show you how in this post.
But first…
What is an Ask Campaign?
If you've heard about Russell Brunson or his book Expert Secrets, you probably know what an Ask Campaign is.
In that book, he explains that as Entrepreneurs, we often think we have all the answers.
He goes on to explain that we are all experts in something and we can use that knowledge, package it up in digital courses and sell it!
However, even though we might be experts on the topic, we often forget what we didn't know when we first got started.
This is what an Ask Campaign is about – asking people what they want to know about a topic.
Why an Ask Campaign?
You might be wondering why you need to use an Ask Campaign since you're the expert, right?
Well, like I said, we often forget what we wanted to know when we got started.
By asking people their number one question about our topic, we might be surprised what exactly they want to learn as all that would be obvious to us now!
The most amazing thing about using an Ask Campaign is that you can actually create your course from the questions they ask the most!
You might have an great idea of what you need to teach but with an Ask Campaign, you can be 100% sure that they want to know that.
What do you need to create it?
Before you create your Ask Campaign and we talk about using aWeber to put it together, you'll want to make sure you have the following:
A topic you want to teach on that you are an expert in
A clearly written title for the topic you will be teaching on
An aWeber account to create your list in
An email list created in aWeber
When creating an Ask Campaign, it's important that they understand the topic very well.
It might be obvious, but remember that your best prospect is someone who doesn't know what you know and wants to learn it.
Creating Ask Campaign in aWeber
To create your Ask Campaign in aWeber , it's a simple process of creating a new Opt-in landing page and adding a custom field to it.
So, the first step is to edit your list and add that custom field.
Go to List Options and select Custom Fields, then enter the new field and click the Add button.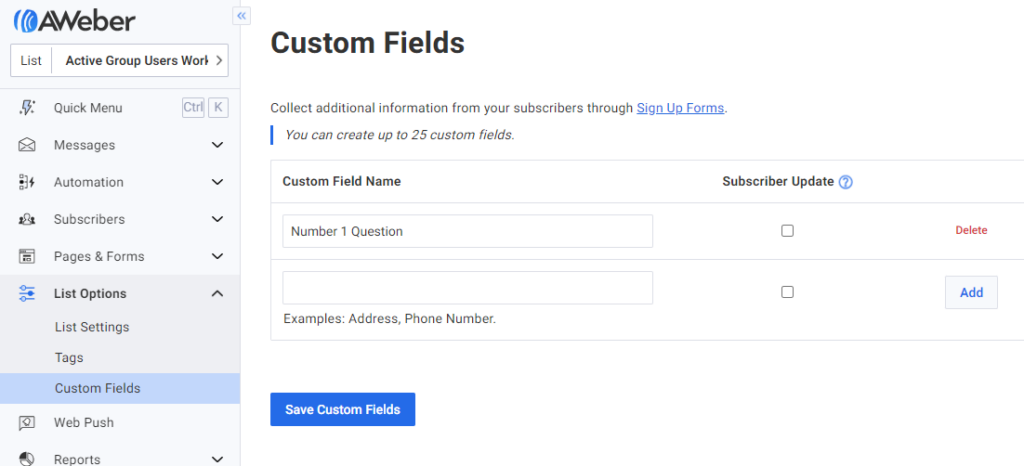 You can put any name you'd like in the field name and simplest thing is to call it what you want your prospect to see on the form.
Next, go to the Pages & Form menu and select Landing Pages and click Create a Landing Page button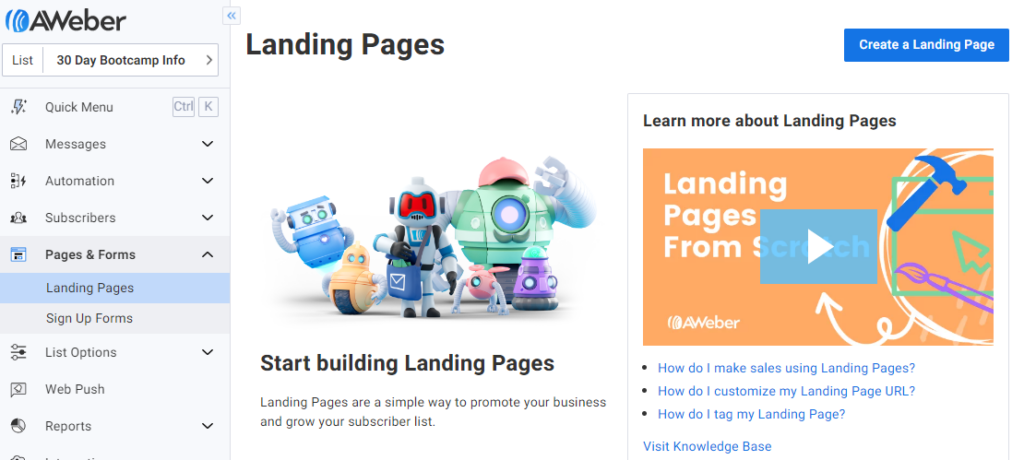 This will take you to the template selection page.
Change the Category to Opt in or Events and Webinar for example and find a template you like, mouse over it and click the Choose button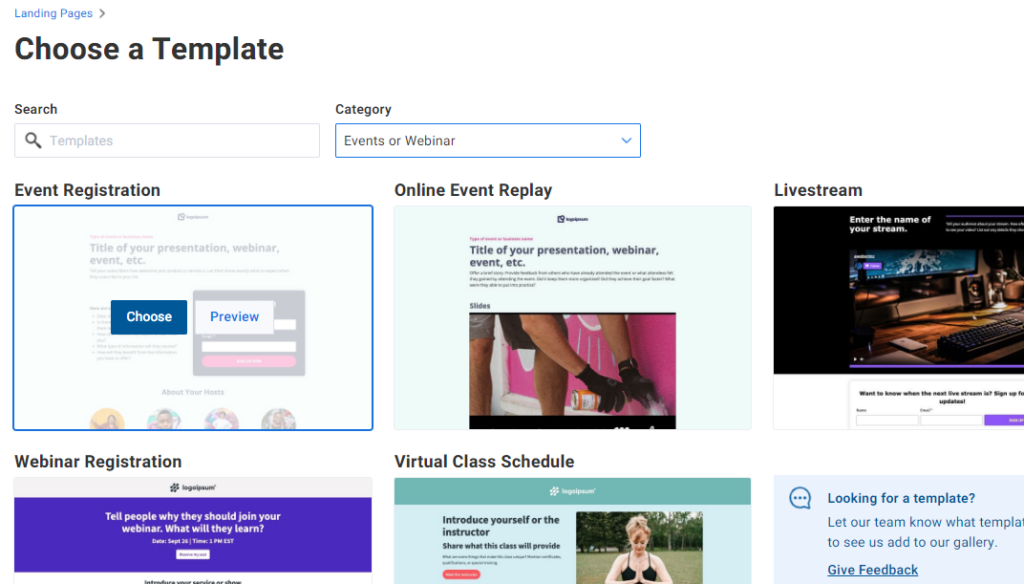 Next, you will need edit the page as needed but the important part is adding the custom field you created.
Click on the form where the email and name are and then select your new field in the Add a Form Field pull down.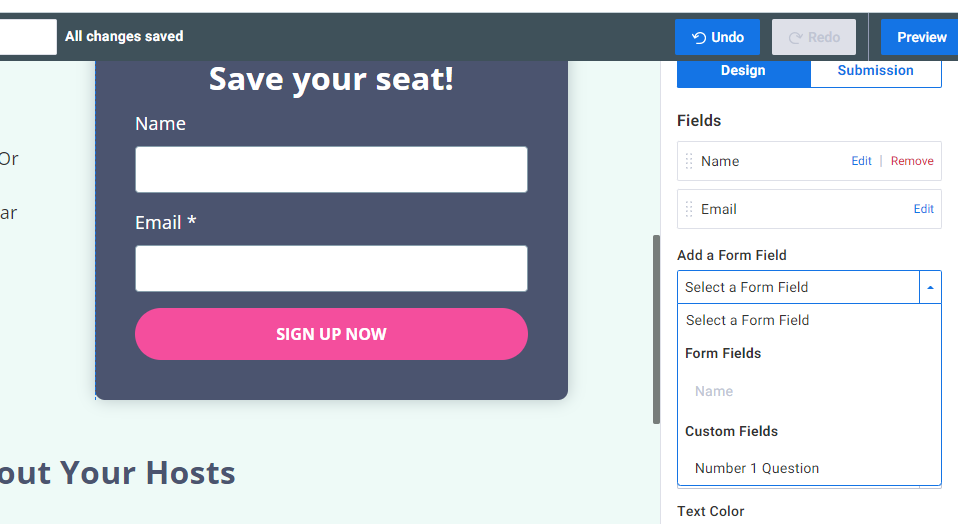 After editing the text, click the Save & Exit button, then click the Publish icon.

Now, when someone enters the information in the form, you'll be able to see the question they asked.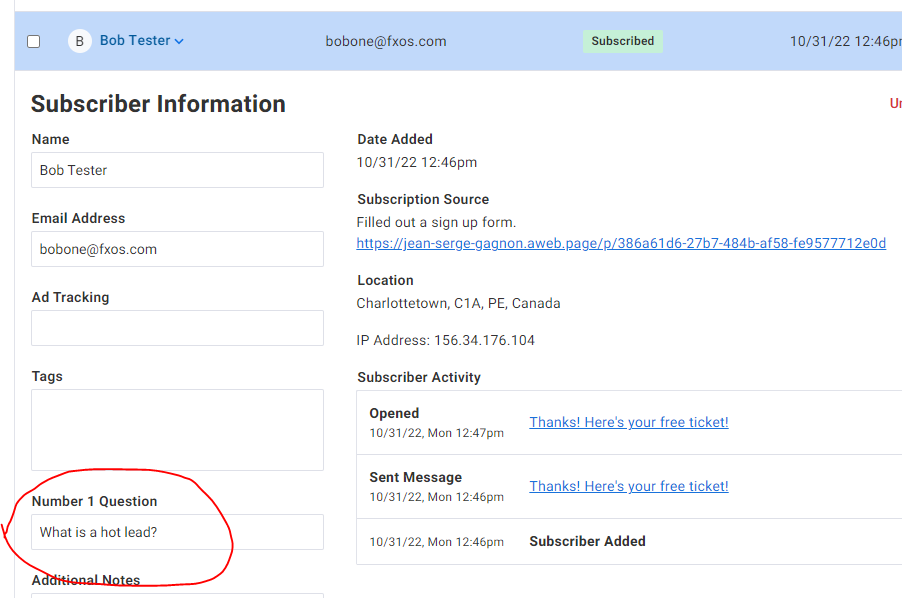 You can even download all your subscribers into a CSV file (that excel can read) and see all the questions in one view.
How to use Ask Campaign?
Once you're created your Ask Campaign landing page, you'll be able to send people to it.
The idea is to offer a free training or workshop in exchange for telling you their #1 question about your topic.
By doing that and getting 100 answers (well questions), you can then actually make sure your workshop covers all those questions and make attendees happy.
You might be surprised of what is asked most often.
Of course, you can also create ads to send people to that page, but that's a topic for another day!
Conclusion
What I really like about being able to use aWeber to create the Ask Campaign is that everything is in one place.
I already need an email list and I use aWeber, why not use it (with no addition cost) to create the capture page too?
Take a look at the video too as I show you how to do all that as well as explain more in details.
Please share with your friends too – they want to know this too!